For almost every product or service, there are strong, more trustworthy and bigger competitors in the market who hinder sales. Even if an idea is totally unique & powerful, customers still don't buy the product. Why? Well, there can be lots of reasons like: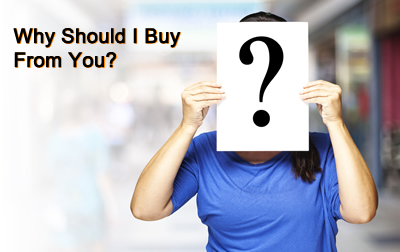 They don't know about your service at the first place
They don't know understand its need
They are not motivated enough to buy the product
They simply don't trust your service.
So, what you need to boost your sales, to gain exposure for your product/service or brand and to gain user's trust is a helping hand.
You need someone who can provide your product powerful exposure from target customers, attract them to know more about your product/service, understand its importance and buy it. And it cannot be any random person or brand. It should be someone who has a strong hold in the domain of your business and whom your potential customers already trust.
If your product or service can help web visitors and tech customers in solving their problems or making their lives safer, easier and more comfortable then make us your helping hand and let us boost sales & exposure of your business in return.
A little about us
We have described ourselves in full details at our About page but consider this as a quick pitch of Supportive Guru.
Supportive Guru is a technology blog which serves tech tips, tricks, and tutorials on customer technology, provides in-depth reviews of software/apps and services, lists of useful products, apps, software tools, services, gadgets, websites, etc. It is one of the fastest emerging tech blogs from India with an active, engaging and supporting community of smart loyal readers and tech enthusiasts from all over the globe.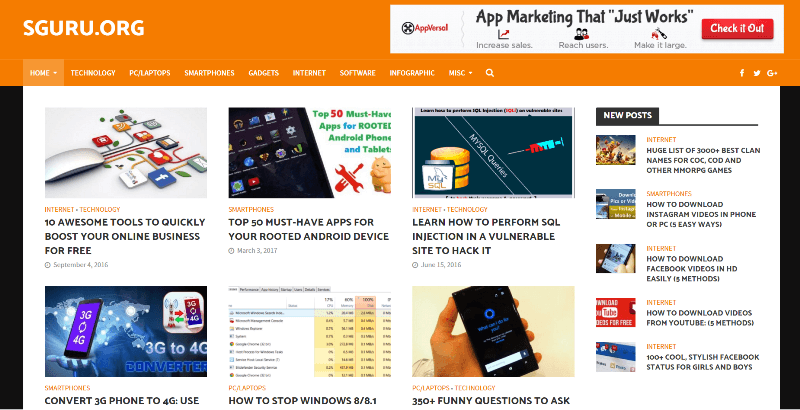 Supportive Guru is currently generating 3.2 million page views per month from 1,187,866 visitors. We have a strong following on social media with 30,000+ fans following us through our Twitter, Google+ and Facebook fan pages. Over 15,782 people have subscribed to our email newsletters. Most of our readers are from US, UK, Canada, Australia, India, China, Germany, Brazil, and France.
Website Stats & Demographics
The website was established in Oct 2016 and we have been working our level best to provide our readers best solutions in technology. Please find below important figures about Supportive Guru.
Alexa Ranking
Alexa.com (owned by Amazon.com, Inc.) is a global website ranking company. It provides very accurate ranking data for a site by observing its visitors, page views per visitors, their demographics, engagement, time on site, growth rate against competitor sites, search appearance, SERP traffic, bounce rate and several other factors.
Alexa has currently ranked our site at 25,533 by examining it for months and carefully observing each and every ranking factor related to the site. In the above image, you can see Alexa ranking of our site (sguru.org) with Alexa rank history graph. We are ranking 5,271st in UK, 10,488th among US sites, in India, our home country, we are ranking at 3,545rdand there are several countries where Supportive Guru ranks under 3,000.
To check current Alexa rank of Supportive Guru, click here.
Website Traffic Stats
Among lots of web stats tools & plugins, we use the most popular and trustworthy website analytics tool Google Analytics to track visitors, pageviews, their location, source, device, platform, age group and other important statistics. Below is the report of our website's traffic stats from Google Analytics for you to cross-reference the figure we told you about Supportive Guru above.
Please keep in mind that being a Javascript code, Google Analytics script works only with Javascript-enabled web browsers. Most of the current web browsers are JS-enabled but there is still a fraction of visitors who are NOT using JS-enabled browsers either due or personal preference, old browser issue or any other reason.
Our server-side stats tracking script tracks them in Awstats & Webalizer. We have shown website stats through your favorite site analytics tools but we assure you that the amount of visitors we are actually receiving is slightly higher than the stats appearing in Google Analytics.
Summarizing every important figure

–
Pageviews: 

3,233,724

 (monthly)
Visitors: 

1,187,866

 (monthly)
Sessions :

1,243,922

 (monthly)
Avg. Session Duration : 

00:06:26

Alexa Rank: 

25,533

  (Global)
Alexa Rank in United Kingdom:

5,271

Alexa Rank in United States:

10,488

MozRank: 

6.42

Domain Authority: 

39

Page Authority: 

49

Backlinks Count:

700,000

+ (over 70% DoFollow backlinks)
Subscribers:

30,00

0

+ (Email Newsletter Subscribers: 25,114+,  Feed Subscribers: 6000+

)

Social Media Fans: 73,000+ (Twitter Followers: 22,000+, Facebook Fans: 50,000+,  Google+ Circle: 1600+)
Moreover, we have very strong search presence. We are ranking high for over 100,000 keywords in Google. Among which, for 10,000+ powerful search terms we rank under Top 1 to 3 and for 15000+ search keywords we rank under Top 10. (Source: Ahrefs)
Advertising & Sponsorship Options
If you want to gain quality exposure from tons of smart internet users which are potential customers for your business then we would be more than happy to assist you. We provide very flexible advertisement and sponsorship options that allow you spread the word about your product and leave a powerful impression about your brand or product/service among tech people in the way you want.
Advertisement Banners
We use Google Adsense as our primary source to serve banner ads on our website. So, we are currently limited to the ad slots we can use to serve direct advertisement on the website. Right now, we are providing the following banner advertising options: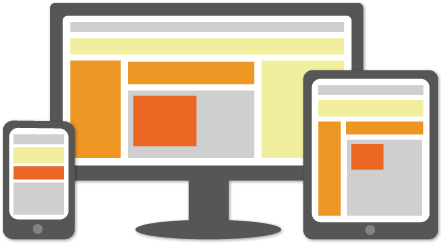 728 x 90 Header Ad – 1 Slot
728 x 90 Below Feat Block Ad – 1 Slot (Below Featured Blocks in Home, Category, Tag & Archive Pages)
300 x 250 Sidebar Ad – 2 Slots
125 x 125 Sidebar Ad – 8 Slots
468 x 60 / 300 x 250 / 336 x 280 Above Post Ad – 1 Slot
728 x 90 Below Post Leaderboard Ad – 1 Slot
300 x 250 Below Post Ad – 2 Slots
Sponsored Posts
Sponsored post is the most popular advertising option among our advertisers. In sponsored posts, we create a dedicated article about your product or service highlighting all of its features & usefulness. We tell our readers how your product can help to make their lives easier, why it is important and how it is better than other similar products/services in the market. We also explain how to use your product properly by the means of step-by-step tutorials, screenshots, video guides, etc.
Sponsored posts leave a long-lasting impression about your product in the readers' mind. We encourage readers to try and buy your product/service which will you help you to boost sales in your business.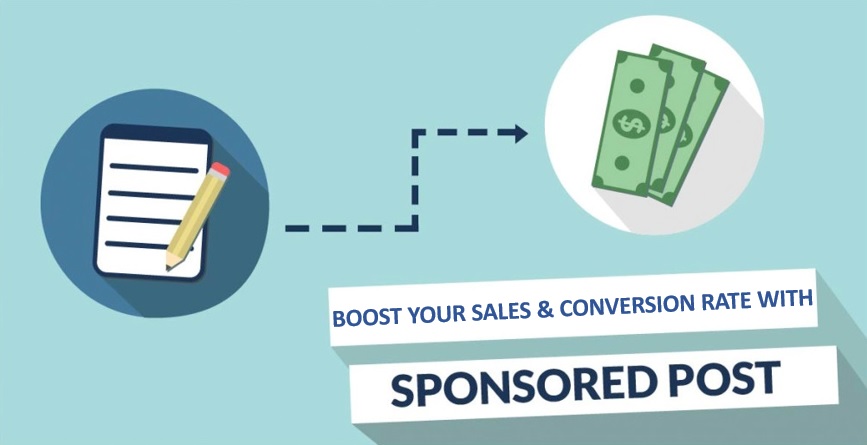 By booking for a sponsored post at Supportive Guru you'll gain the following benefits –
A

detailed article

about your product/service

Quality exposure

in front of tons of potential customers

Positive impression

about your brand and product

Boost

in sales, conversion rate, reputation & trust.
High-quality backlinks which will 

boost SEO

of your own website. It will skyrocket your ranking in search engine for the product and its related search queries.

Targeted customers

from our site to your site/product who are ready to give your service a try.
We share the article with our newsletter subscribers and social media fans. So, your brand will

gain more popularity

 in social media. And, the targeted product will

gain extra exposure

among 30,000+ fans/subscribers.

We pin your sponsored post

to our homepage for at least a week so that even if we keep publishing new articles, your post will not sink below and lose extra exposure from people directly coming to our homepage.
As the

article will stay live permanently

, and our website, its traffic, ranking, fan base, popularity is only growing so, your product will continue to get exposure from new visitors coming to our website and you'll

continue to get targeted customers

and generate sales for your business.
Our site has

very powerful SEO and SERP

in Google. So, even if you are not able to rank your own website due to higher competition in search engine, your sponsored post on our site will rank and send targeted customers to your own site.
Moreover, we keep the article natural. You can tell in what format you want your article to get written – in how-to format, list-based article format, discussion-based article, a formal or informal review or simply an introductory article to introduce your product/service.
Note: We love our readers and honor the trust they have showered on us so we will only promote your product/service if it can actually provide some value to our readers and make their lives better.
Sample – CyberLink YouCam 7: The Complete Solution To All Your WebCam Needs
Sponsored Giveaway
If you are into PR business from a long time, then you already know that an event or competition can provide a brand and its product 500% more exposure and conversion rate. We have organized several contests over the years in TechGYD.COM and had enormous success while holding it too.
Some of them are –
In a giveaway, brands collaborate with us to host a promotional giveaway where participating users gain points by sharing product/article with his social media friends, following our and sponsor's social media accounts, providing feedback about the targeted product and inviting friends to join the giveaway in a limited time interval of 15 days.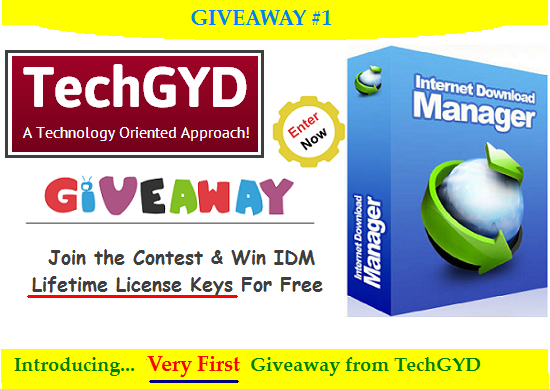 Top scorers win the competition and receive free license keys of the product or cash prize (whatever was decided and announced prior to the competition).
Sponsored Giveaways receive all the benefits of a sponsored post and even more. We promote the giveaway regularly through our social media accounts and newsletters of both the sites Sguru.org & TechGYD.COM. Sometimes, we even put announcement message, pop-up box, and even custom advertisements to promote the contest.
However, we are too specific about the contest that we hold in our websites. So, until or unless your product or the giveaway prize is too appealing, we will not accept the product for sponsored giveaway.
Other Sponsorship Options
There are many other sponsorship options we offer to promote your product and business. We have services of Sponsored Tweets, Sponsored Newsletters, Sponsored Facebook promotion, etc. You can also discuss any other creative sponsor option that you have in your mind and we will work to together to make it a success.
To discuss any of the above advertising & sponsorship solutions in detail, their pricing, bulk deals, new ideas, etc. please use the contact form provided below.
You can also drop us email to this email address – admin[at]sguru.org or sorb.biz[at]gmail.com